For those who may not be familiar with Joyce Meyer, here's a little background. She is the founder, along with her husband Dave, President CEO of Joyce Meyer Ministries, which is one of the largest Christian ministries in the world. You may also recognize her from her television show, Enjoying Everyday Life in which she teaches from different chapters and sections of The Bible. I've watched it many times myself and I love the way Joyce preaches and talks about the Word.
Even though I've been watching her show for some time, I had never read any of her motivational and spiritual books. I knew that she had quite a lot of them out, and had been writing for some time, though I never got around to reading one.
That being said, 20 Ways to Make Every Day Better: Simple, Practical Changes with Real Results was the first book of Meyer's I read and I thought it offered a very straightforward and simple perspective on how each one of us can strive to enjoy every day we have on this earth.
Each chapter includes a few examples of the daily nuances, stresses, and unexpected things that can go wrong in our day to day lives, followed by suggestions in which we can turn those "negatives" into awesome positives.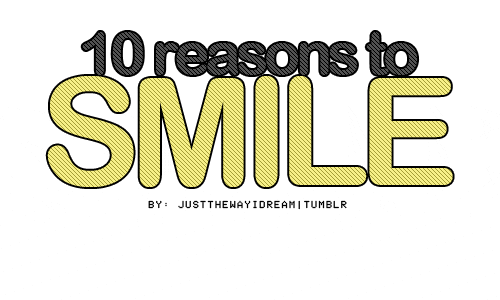 To make it even easier, at the very end of each chapter, Meyer offers a bullet-point list of things to remember from the chapter, followed by a ways to apply section that'll help readers actually learn to implement the advice into their lives.
As stated before, this is the first book Meyer that I have read so I can't fairly compare it to her other books but I can say that I really liked this one. I love when books are simple, especially self-help/motivational books, and don't over complicate things by giving you a list of a million and one things you need to do to become a "better person."
20 Ways to Make Every Day Better: Simple, Practical Changes with Real Results is a great, short read that is just what the title says it is: practical, realistic ways in which believers can make their life and walk with God that much more enjoyable.
20 Ways earns a 5 out of 5 stars from me.
There's also a special promotion going on for Joyce's new book: If you order the book before April 31st, you'll  receive a free downloadable sampler from Joyce Meyer that includes Living Beyond Your Feelings, Battlefield of the Mind, Overload, and Let God Fight Your Battles.
All you have to do is fill in your name, email, and upload a copy of your receipt!
20 Ways Book Promotion: http://www.faithwords.com/20ways/
Joyce's new book is available now!
Featured image via Dramatico
**Thanks to Hatchette Books for sending me this book in exchange for an honest review!**