Where do you even begin with a book that's well 600 pages? Well, here I guess.
Even before news hit the media that a new IT movie was in going to be released in theaters, I wanted to read this horror classic. The 1990's TV mini-series is a top favorite in my home and still is to this day.
So, after a long while I FINALLY finished the novel yesterday afternoon and I felt so happy and accomplished, haha. I mean, it's a big book (1,153 pages for my  January 2016 paperback edition)! As of now, it's officially the largest book I've read cover to cover.
Onward:
If you're not familiar with the story, it goes something like this:
In the town of Derry, Maine during the 1950s, 7 kids (about 12 years old), form a friendship when each one of them finds themselves up against the entity that has haunted their town ever since…well…forever. Essentially, the involvement of The Losers Club (comprised of Ben, Beverly, Bill, Mike, Stan, Eddie, and Richie) comes into play when Bill's, the unofficial ringleader of the 7, little brother, Georgie, is murdered (dismembered) after going out during a rainstorm to play with his paper boat.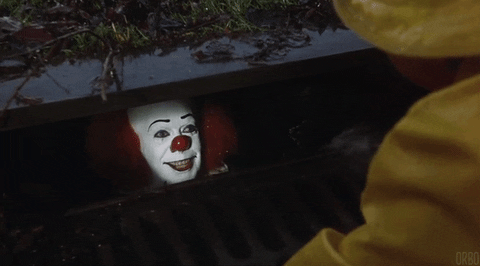 In comes Pennywise the Dancing Clown (who often takes on the form of a clown as clowns typically appeal to children. If you grew up in the 90s and saw this movie, I'm pretty sure you might have a different perspective on clowns nowadays).
Though the history of Derry had long been disturbed (we're talking centuries of mysterious disasters and murders), by this sinister entity, we following the losers as they try and defeat IT as kids, as well as when they become adults (1980s) and realize that the nightmare from long ago has once again emerged.
If you've been following my site for a while you know I don't write book length long reviews (frankly, I don't like reading extremely, extremely long reviews and I don't like writing them either so I kept this one also short and to the point). You can check out Goodreads' summary here as well as Wikipedia's (which oftentimes does give pretty decent and accurate summaries of books).
I loved this novel. I had a love hate relationship with it at times simply because it's so damn long though I never wanted it to end. I haven't felt sad following the ending of a book in a long while, though I did after turning that last page. Maybe because the TV series was such a memorable part of my childhood.
IT also marks the first Stephen King novel I've read. I own 11/22/63 but I haven't read any of it yet. It's interesting to hear/read other's opinions on popular authors and I join the ranks in saying that King does know how to write (and write really well). Whenever I have a few more writings of his under my belt and checked off my TBR list, I'll be able to compare better, though with IT, I was engrossed and actually paranoid and on edge at times (reading horror books alone at home is never really a good idea in the first place, but hey, it added to the life of the story).
If you've never read anything by King and you're contemplating making IT your first, just know that there is a good amount of language, violence, and sexual content (not much sex but when it's there, it's there) in the book. I think that's generally understood in, not only Stephen King's writing, though in adult horror novels in general. However, just throwing it out there. Overall, it adds to the story rather than taking away from the plot and becoming distracting.
5/5 was the final rating for me and I'm so excited for the movie! (1 week, woo!)
Also, remember…. You'll Float Too.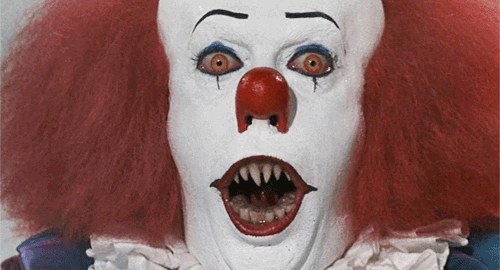 image is Author's Own
*Amazon links are affiliate*
SaveSave
SaveSave
SaveSave
SaveSave
SaveSave
SaveSave