This post won't be related to books though I believed it deserved to be written out of respect for the men and women who gave their lives for this country back in 2001, as well as the innocent people who died. Millions of people lost their fathers, mothers, sisters, husbands, wives, cousins, and beloved family members on that fateful day 16 years ago.
I wanted to express my deep gratitude and admiration to those who are no longer with us, both those who fought and those innocent people that were killed, and those who continue to fight for the immense potential the United States has.
Horrible things continue to happen everyday: racism is more alive than ever, people are still struggling, working 3 jobs to barely get by, and we have leaders in Washington who are not fighting for the things they should be. They are not using their power and influence for good.
We can't change our leaders (at this present moment), though as human beings we can and should respect those who selflessly gave their lives for America regardless of what political party we associate with. Who died for the greater good of it. Who sacrificed themselves to protect it.
If you're someone whose family member passed away due to the events of September 11th, know that I am deeply sorry for your loss and I respect and am very much thankful for what they did for myself and other citizens of the USA.
America is nowhere near perfect. Though, we have the potential to be much, much better than we are. That is my hope.
May the fallen heroes of September 11th forever rest in peace.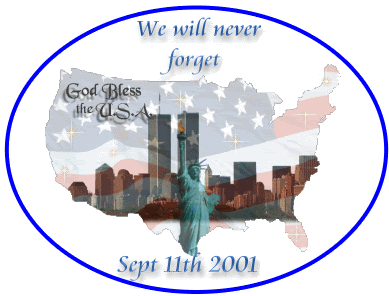 image via Pinterest
SaveSave
SaveSave